Nowadays it's a fact that people love to see and interact more with video content.
Also, People love to spend their time on video platforms like YouTube, Instagram, and Facebook.
Businesses can use these Video platforms to make an impact on their product purchasing decision.
As a businessman, you should take the opportunity and include a video marketing campaign in your digital marketing strategy.
No matter which platform you used, in every platform videos are equally important.
Here is some reason why Video Marketing is an important digital marketing strategy
Video Marketing can increase conversions and sales. Showcasing your product video on the landing page can boost your conversion. Humans are visual-oriented, people can consume video content very easily. They watch a video more attentively than reading a blog because its easy to understand.
Video Marketing can gain more ROI. Video making and producing are now no longer expensive. With the new technology, you can also create great animation videos with the help of a graphic designer. A tutorial of a product can make more sales than any other advertising campaign in digital marketing.
Videos can build brand trust. Trust is the main base of any company. Videos can build many trusting vibes to your online audience. When someone goes through the text content of a webpage they don't recognize it is original or pasted from another website. Videos are more recognizable and it easy to remember. Your original videos can build a great trust level for your customers.
Video Marketing are a great way to promote your brand or products and services. Instead of depending on the offline modes like salesperson you can promote your products easily on digital platforms using Video Marketing. It will reach out to more people because people are now more on the internet rather than the touch of a salesperson.
Videos can improve your rank on the Google search result page. Videos will enable you to increase the spent time of the online visitors on your site. Videos are more engaging than text content, many of your audience may leave your website without reading the whole text content but there was hardly any person who left a video without watching it at the end.
Video can explain things more easy manner. If you are going to launching a new product, you can create a few videos about how it works and its benefits. Explanation videos and product review videos are great for explaining something which is complicating.
Videos can earn revenue. If your social media channels have a huge audience base then you can earn revenue separately. Many small companies who are trying to establish themselves take help from large companies, they feature their brand on other video channels or make a collaboration video, for this they have to pay some amount.
Types of videos:
These days videos are much more than the category of T.V serials or movies. Now the area of the video is quite huge. It has many other types of videos that marketers are using to grow their business.
Let's take a look at a few categories of video marketing.
Brand videos: The main aim of this type of videos is to introduce your brand to your audience. It will tell your audience about your brand, the purpose of your brand, the story of your brand. It builds your trust level, increases brand awareness, and gain brand recognition through video marketing.
Explanation video: The purpose of this type of video is to explain something, it might be about your new product or tutorial or anything else. Educational institutions are using this explanation technique for many years. Now the cosmetic and makeup brands are also shifting to this area.
Product review video: Product review videos are made for promoting a product. YouTube and Instagram take this place. Many YouTubers are doing paid reviews, the Instagram influencers are also doing paid reviews. The positive aspect of these review videos is their followers are influenced by them and some of them become your customer.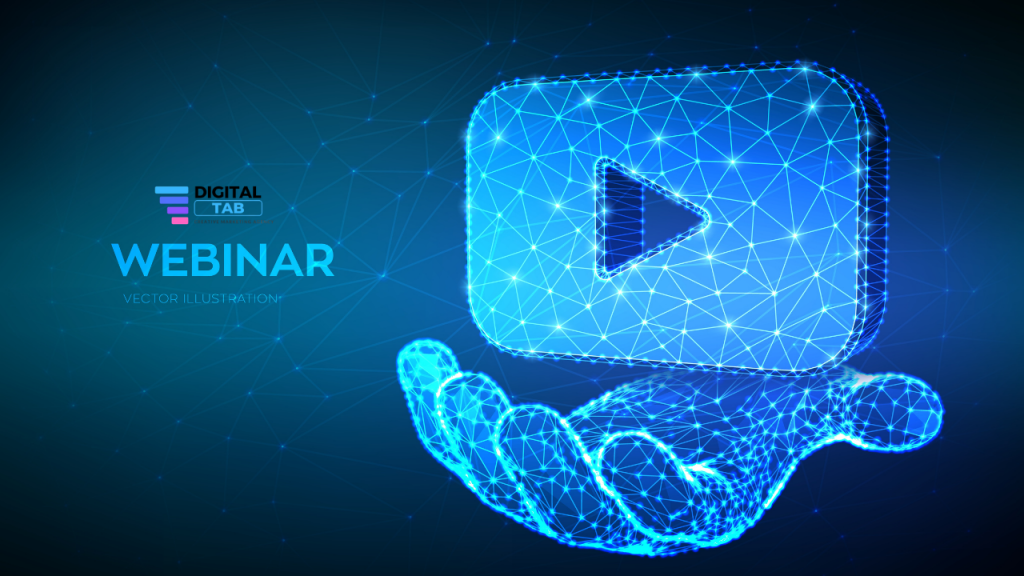 Event video: Audiences love to see your brand event videos. Many social media platforms allow posting these types of videos and it will also able to gain a new audience. Events also provide proof of your company's values and commitment towards their goals.
Live video: YouTube, Facebook, and Instagram all of these social media platforms allow you to go live and talk to your audience. Companies/brands use this feature to announce something and interact with their audiences. You can also organize a live question & answer session to solve your customer's queries.
Conclusion
Videos are becoming more popular than any other content. If videos are not included in your marketing campaign yet, then it is high time to go with video marketing. Nowadays videos become the medium of serving information and it works well with great ROI. Focus on produce a creative video, optimize it, caption it with interesting lines and description, It will help you to increase your business.
Digital Tab one of the leading digital marketing agencies in Kolkata, offers affordable and effective Digital Marketing services, as well as Video Marketing services. With Digital Tab grow your online engagement and prosper your business.